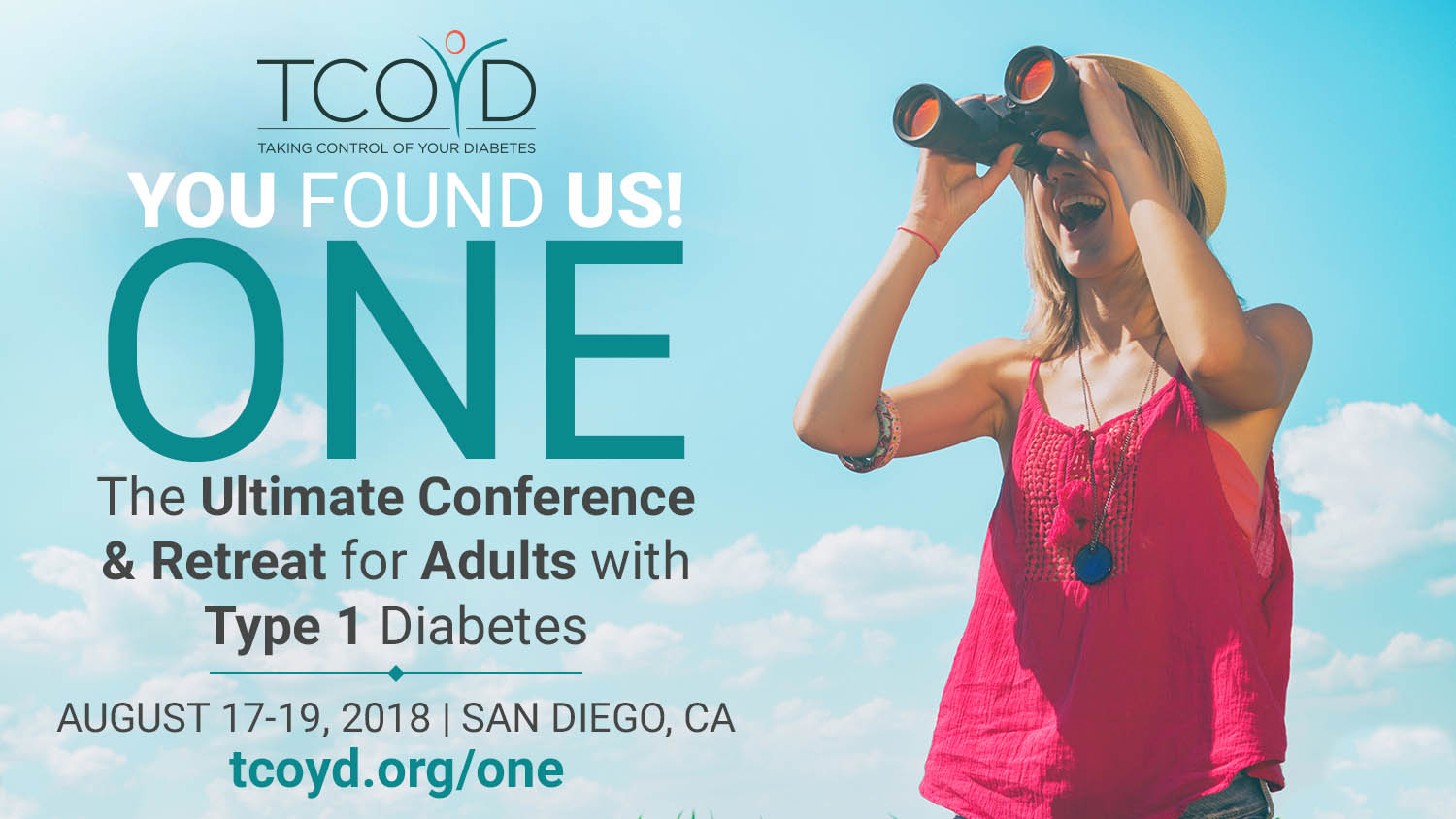 Transform the way you live with type 1!
Friday, August 17 – Sunday, August 19, 2018
Paradise Point Resort & Spa – San Diego, CA
Registration & Information: tcoyd.org/one or 800-998-2693
Join Dr. Steve Edelman and his team of diabetes specialists for an all-inclusive type 1 weekend in paradise!
We're excited to announce that Taking Control Of Your Diabetes (TCOYD), a San Diego based non-profit, is hosting their second annual type 1 conference & retreat.
For those of you who aren't yet familiar with TCOYD's ONE: The Ultimate Conference & Retreat for Adults with Type 1, here's what they have to offer:
THE NATION'S LEADING Diabetes Specialists, Physicians & Researchers
MOTIVATING workshops & EMPOWERING educational lectures
Interactive & Innovative HEALTH FAIR
One-on-One "ASK AN EXPERT" Sit Downs
All meals INCLUDED
Night-life PARTIES, fun runs, yoga and more
TYPE 1 CONFESSION booth, corn-hole, ping-pong & type 1 tattoos
…and the chance to connect with peeps who TOTALLY GET YOU
$150 per person
$200 per person after May 23, 2018
For more information & registration visit:
tcoyd.org/one